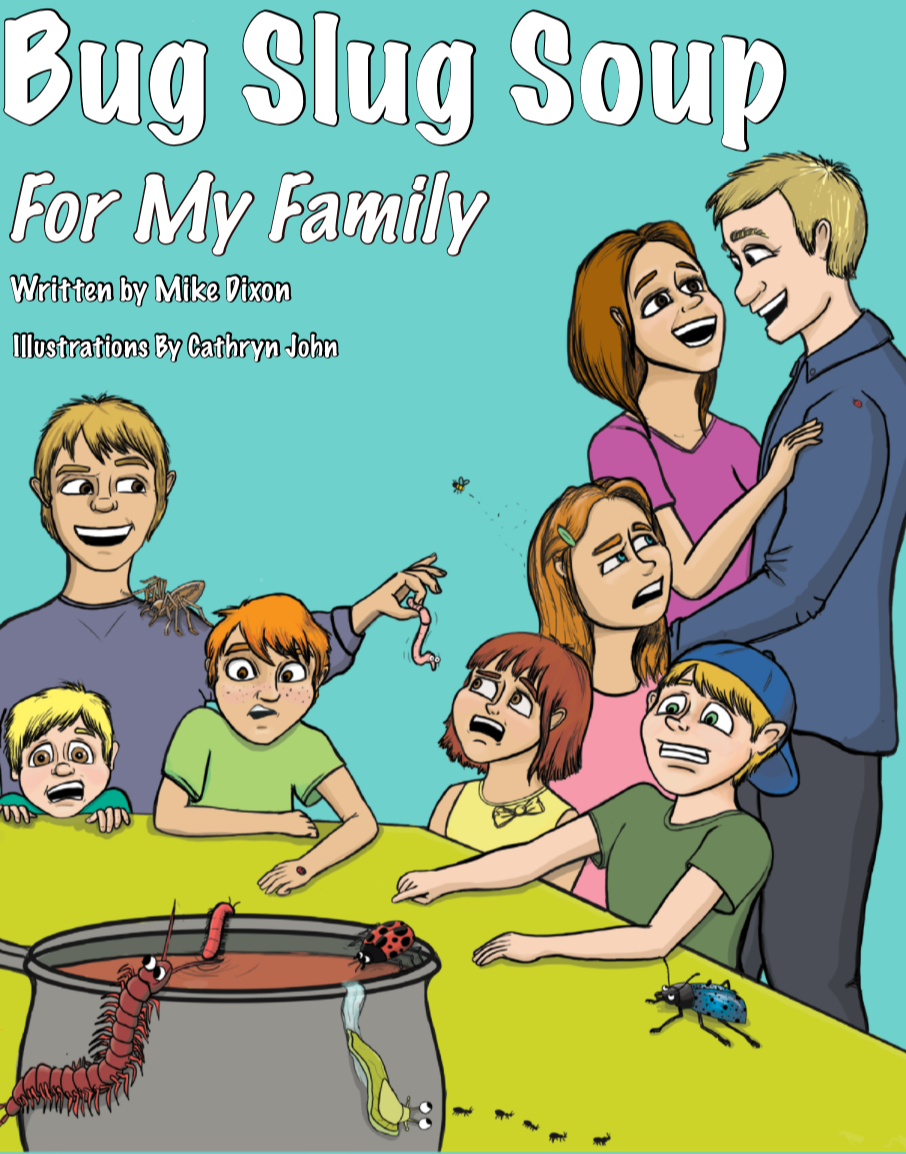 Bug Slug Soup for my Family is based on a true story. It's about a big happy family that loves to play pranks on each other. When the family sits down to eat dinner together the parents to decide to play a bit of prank on the kids, telling them that they'll be having Bug Slug Soup for dinner!
Below are some of the line drawings I did before we proceeded to add colour. Mike and I reviewed each illustration along the way, to make sure that everything really spoke to the story.
After landing on each page design and illustration I began to add in colour. Below are examples of some of the pages after the colour was completed.